Cash / Credit For ASML Tools
We buy working Equipment with and without ATP data. We also buy non-working & Partial tools used for harvesting parts.
Cash / Credit For ASML Parts
No part too small or too large. With EOTS's extensive database we can help you identify and appraise unused spare parts and cores. Trade credit / Slush funds are also available upon request.
We can help you sell
EOTS Is the go-to second source for ASML equipment. Most equipment sales come with turn key installation and parts / labor coverage during the warranty period. These factors combined with in-depth industry knowledge & a vast buyer network will help sell your tool fast & for a fair price.
We Buy | ASML Equipment

Selling ASML Equipment? EOTS can pay cash to purchase your equipment outright, freeing up capital for your next big venture. We can also offer credit to help ease the load on this quarters budget. Consignment & listing options are also available upon request. EOTS is the largest ASML second source provider. We specialize in ASML /2500, /5000, & /5500 Tools. Many tools are refurbished or requalified in our 1500sq ft cleanroom. Unrepairable tools, or those no longer in demand will be harvested down for parts which we will then repair and qualify in house. Our specialization and worldwide customer base means that you will receive top dollar.
---
We Buy | ASML Parts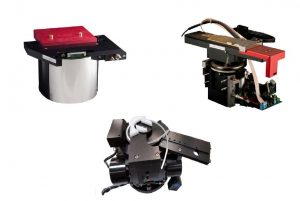 EOTS repair philosophy is to provide long lasting comprehensive rebuilds, not just spot fixes. Our experience has allowed us to source and stock many hard to find sub-components which may be needed to bring your core(s) back to life. Parts are qualified in our in-house Stepper & Scanners to add value for our customers. This means your part is worth more to us.